You can join a team by scrolling through the 'Teams' section, by searching for a specific team, or by using an invite link.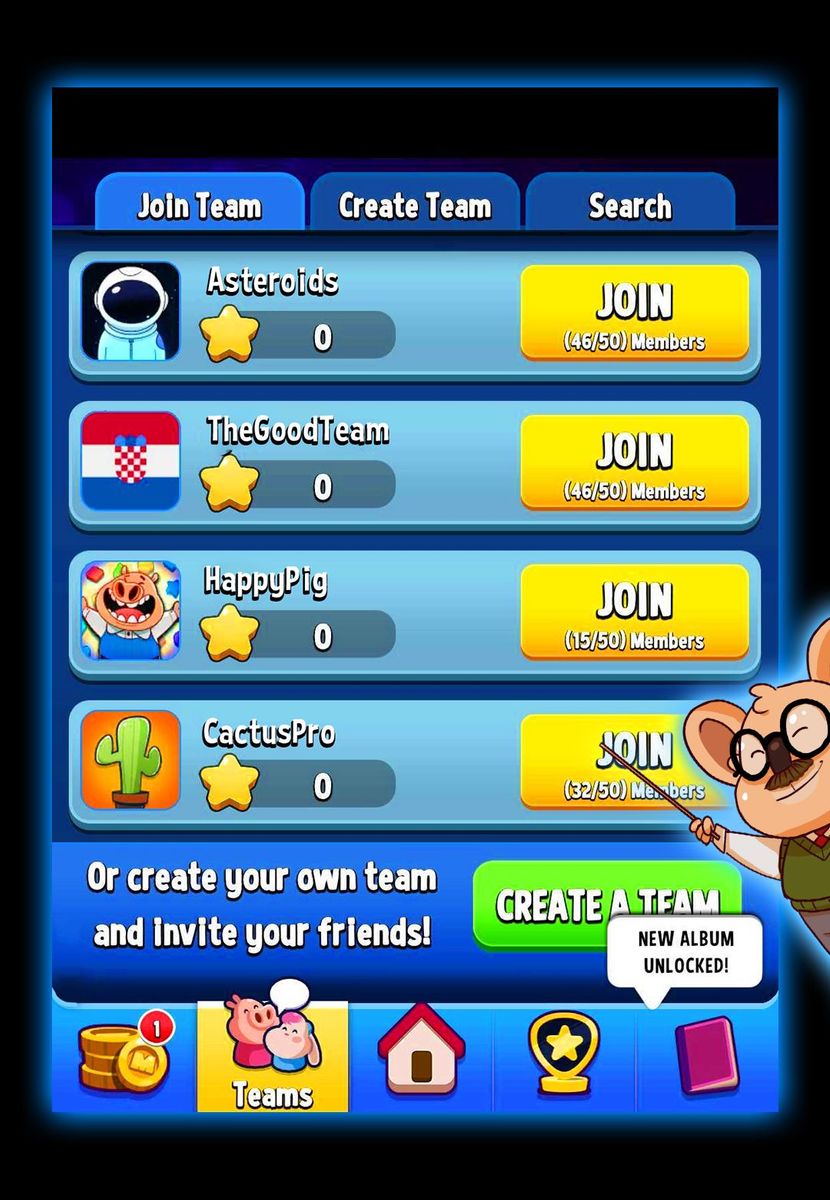 By joining a team, you can chat and help out your teammates, participate in exclusive competitions, and win coins and boosters on a daily basis!
Remember, to be able to join a team you must collect 1,400 Trophies in the game.
If you have less than 30k Trophies and you joined a team your stars won't be counted for team seasonal stars, for 3 days.
For more information on teams, visit our YouTube tutorial on teams!