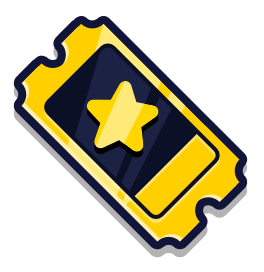 Entry Tickets are an in-game currency used for entering our exclusive events. Those events will give you the opportunity to win extremely lucrative prizes 🎁
A tickets entry will be mandatory for Booster Clash event, and they can also be shown on Solo's and Tournaments.
Please bear in mind that these events will always be as an addition only. This means regular events with no entry price will be active at the same time. 🕑
Entry tickets can be bought straight from the Events, as bundles from the store, or won as prizes.