Our album prizes are the final reward you get from collecting stickers and our favorite way for players to show off their achievements and Swag to their opponents. Prizes are awarded when finishing a page of stickers, and when completing a full album.
Some outfits can only be obtained by completing albums and album pages. These outfits are sure to impress your opponents. Outfits can be switched whenever you want through the 'Wardrobe' menu.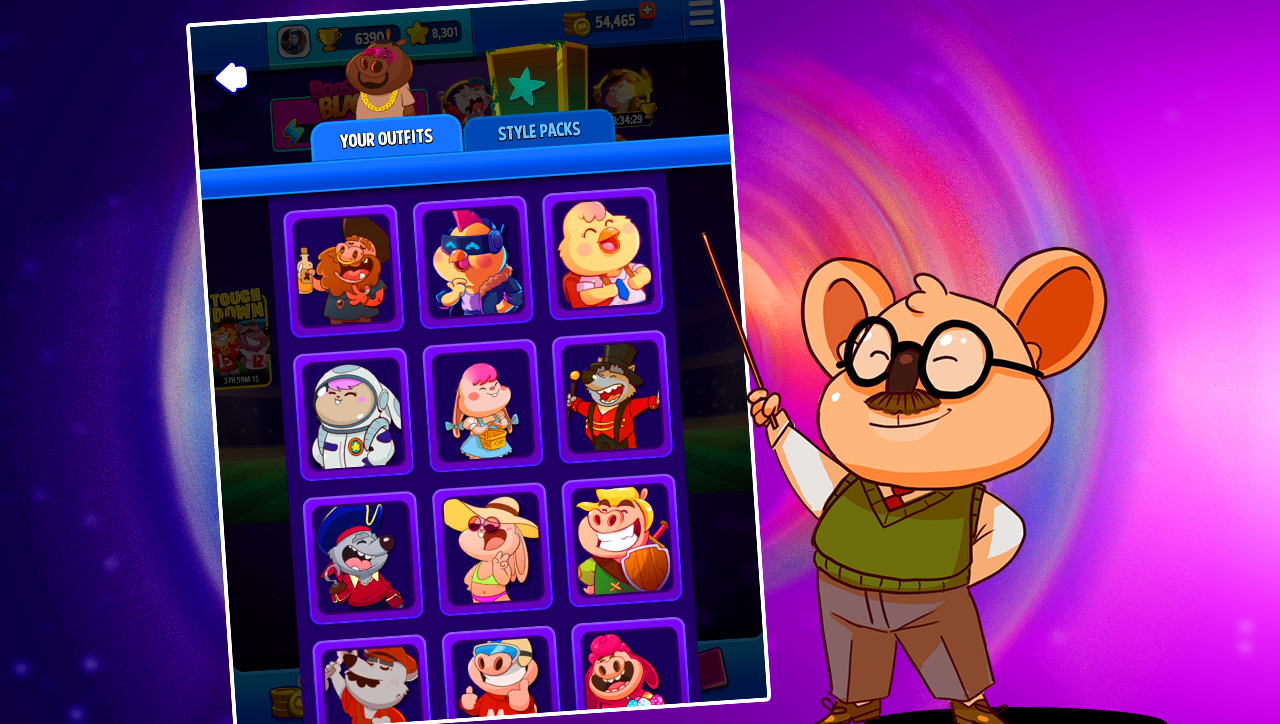 Some albums unlock creative Showoffs, which can be chosen through the 'Showoff' section menu. You can learn more about style packs in our Showoff article
Our albums hold many prizes such as coins, boosters, special boxes, and On Fire games when completing some of the albums or individual pages.