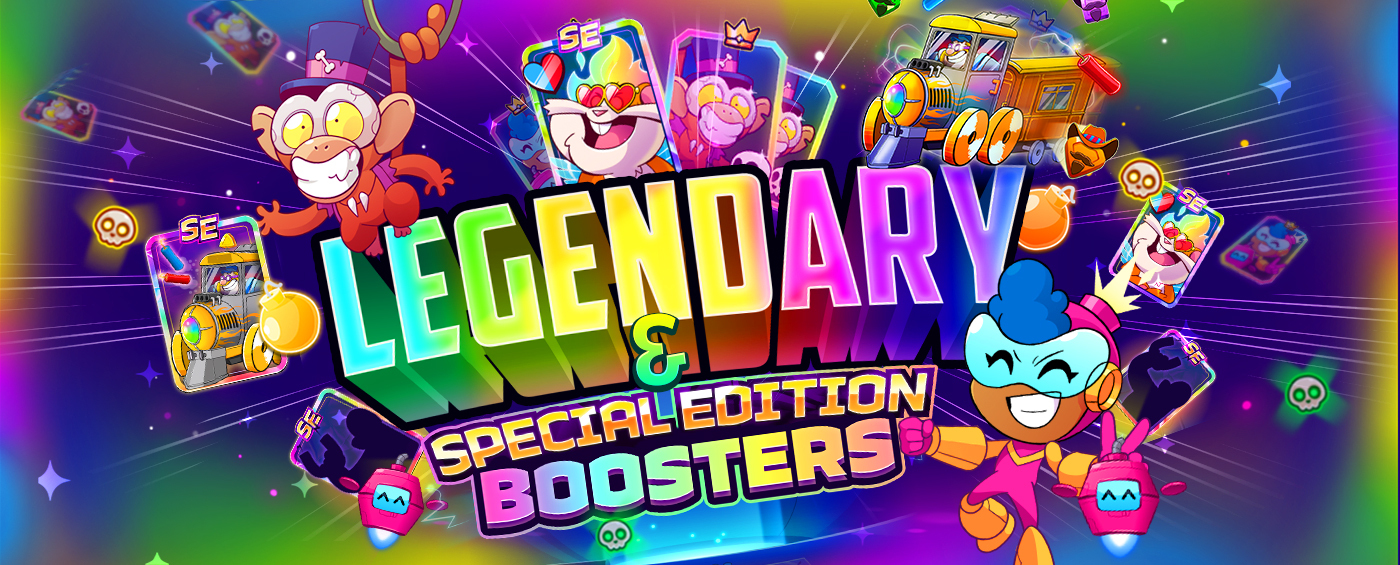 Legendary/SE Boosters are our premium tier of Boosters, and can only be obtained through:
in-game prizes.

social media competitions.

special sales.

in our in-game store.
Legendary/SE Boosters can only be purchased with coins directly from our booster selection page when players reach 16,000 Trophies.
Considering the strength of these Boosters and in order to maintain a well-balanced game, we've limited their acquisition, and we've also excluded them from friendly-challenge matches.
Watch out for our special offers for a chance to get these rare boosters at a bargain price!