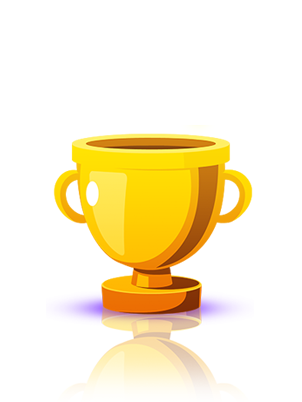 Trophies mark your progress in the game.
Collecting them will help you unlock studios and ranks.
By default, in all the games of Match Masters you can win or lose trophies, however, in unranked games, your trophy rating will be unaffected. Unranked games will have an
symbol next to them, indicating that your trophies will be unaffected by these games.
The number of trophies earned or lost from playing is based on the player's studio/rank.
Bonus Trophies
Bonus trophies can be earned after winning a match based on the following:
If you beat an opponent who used a higher tiered Booster.
If your opponent has a higher Trophy rating than you.

If your opponent uses a Diamond or Legendary Booster and you win the match, here's what you get:
* Beat a Diamond Tier 1 Booster, get 1 Bonus trophy
* Beat a Diamond Tier 2 Booster, get 2 Bonus trophies
* Beat a Diamond Tier 3 Booster, get 3 Bonus trophies
* Beat a Legendary Booster and you'll get 5 Bonus trophies!

Bonus trophies are also earned when winning a match against a player with a higher trophy rating. The more trophies your opponent has, the more bonus trophies you will get! You can earn up to 5 additional bonus Trophies per match.